Prompted by Fergal Keane, in March 2020 Ralph wrote a new verse for his iconic 'homelessness' ballad:
As the world went into lockdown to combat the virus, Ralph's Spring 2020 tour was postponed till 2021.
"Hill of Beans"
Ralph's new album "Hill of Beans" is available on CD and MP3 from Ralph's web shop, Amazon and other high street and on-line retailers.
Catalogue number: TPGCD50
Issued on: 20 September 2019
It's typical of Ralph McTell to take an idea or phrase out of its original context and apply it to another situation. For one of the tracks on his new CD, Ralph has taken the central theme of the 1942 film 'Casablanca', and worked his magic on it. At face value the song tells the story of the film; but this is Ralph McTell, so when he sings "We'll always have those days in Paris", we can be sure that he's thinking of his own Paris days and what they led to. That would be poetic enough, but then Ralph takes the idea to a whole new level when he makes the song the title track of the CD. In doing so, he is inviting the self-deprecating suggestion that this collection of songs, and all that went before in a career of 50+ years, "don't amount to a hill of beans".
"Hill of Beans" indeed! On the contrary, this album will prove to be regarded as among his best work. Two equal factors make it so - Ralph's choice of material and Tony Visconti's production. The choice of material is fascinating. On an album of 'original songs', only four of the eleven are new - the other seven have all be seen in some form before. One song was first recorded 40 years ago, two others twelve years ago, one of which has also featured on two live recordings since. But in Visconti's hands they're all brand new, with Ralph's voice and guitar prominent (of course) and understated orchestration and backing vocals.
The songs:
Oxbow Lakes
An early draft of this song appears in Ralph's song lyrics book 'Time's Poems', which was published in 2005.
Brighton Belle
Ralph recorded this for the 2007 stories-and-songs audio book autobiography, 'As Far as I Can Tell', and has played it on several concert tours since.
Clear Water
Written for Fairport Convention and recorded on their 'Myths and Heroes' CD in 2015. By omitting the verse referencing 'Rising for the Moon', Ralph has repurposed the song to his own career.
Gertrude and Alice
A true story of art lovers in early 20th century Paris.
Gammel Dansk
Has a 'found poem' feel reminiscent of 'Easter Lilies'.
Shed Song
Writen and first recorded for the 'Harbour of Songs' project in 2012.
Close Shave
A play on words with great ragtime guitar.
When They Were Young
Another from 'As Far as I Can Tell'. Also on the 'Affairs of the Heart' box set and live on 'Songs For Six Strings (1st - E)' CD and '70th Birthday Concert' DVD.
Sometimes I Wish I Could Pray
This remarkable song was first recorded in 1979 for 'Slide Away the Screen', but wasn't released until the CD version in 1994. Now it gets the Welsh Chapel Choir treatment it deserves, led by Mary Hopkin.
Hill of Beans
'I'm no good at being noble...'
West 4th Street and Jones
Way out in front as the stand-out track, and a live take to boot. Also live on the '70th Birthday Concert' DVD, and a regular in concert sets since 2013.
Ralph is 75 in December and is about to set off on the UK and Ireland leg of the Hill of Beans World Tour, culminating in a birthday celebration concert at the Royal Festival Hall on 13 December.
Review by John Beresford
25 September 2019.
__________________________________________________________
Ralph's 2018 Christmas Benefit Concert
Ralph's 2018 Christmas Benefit Concert at the Half Moon in Putney was in aid of the Streets of London charity, which works with homeless people in the captital and is named after Ralph's song. The concert was streamed live on Ralph's Facebook page.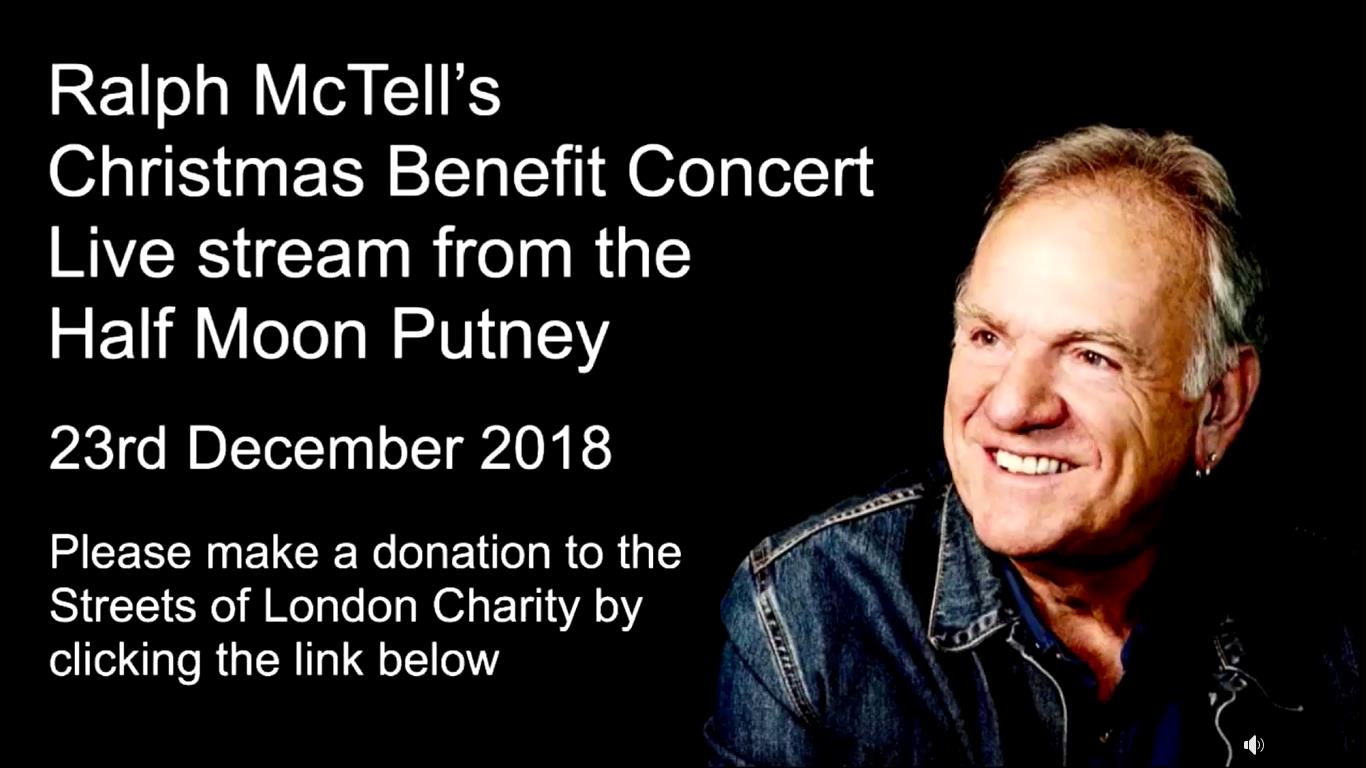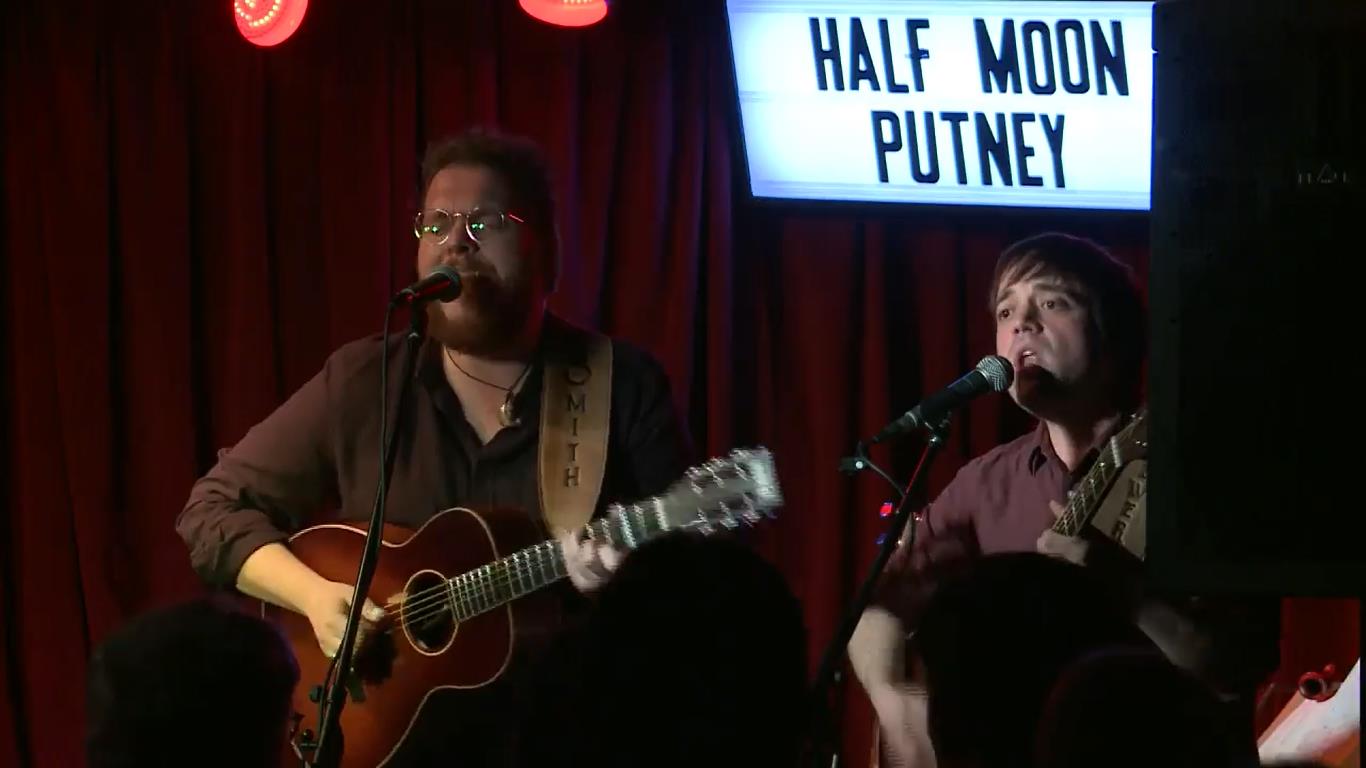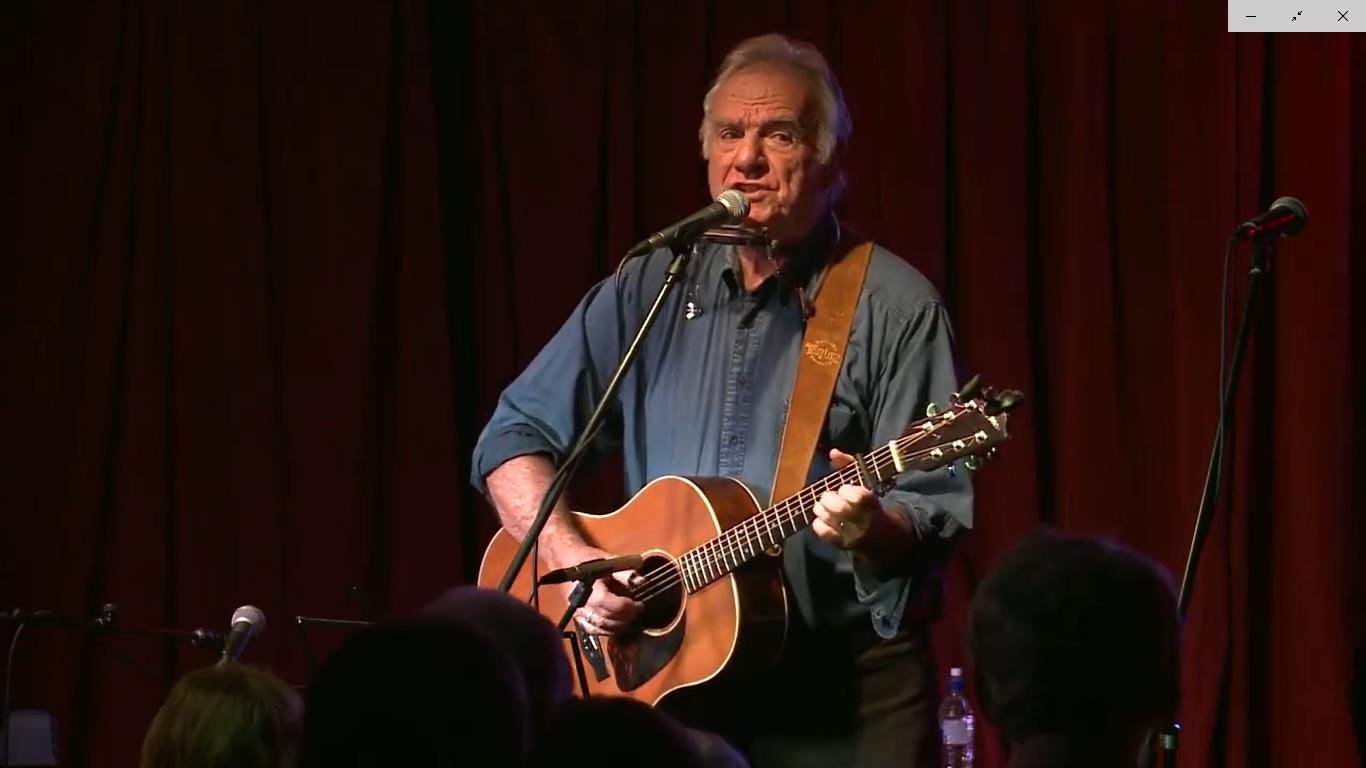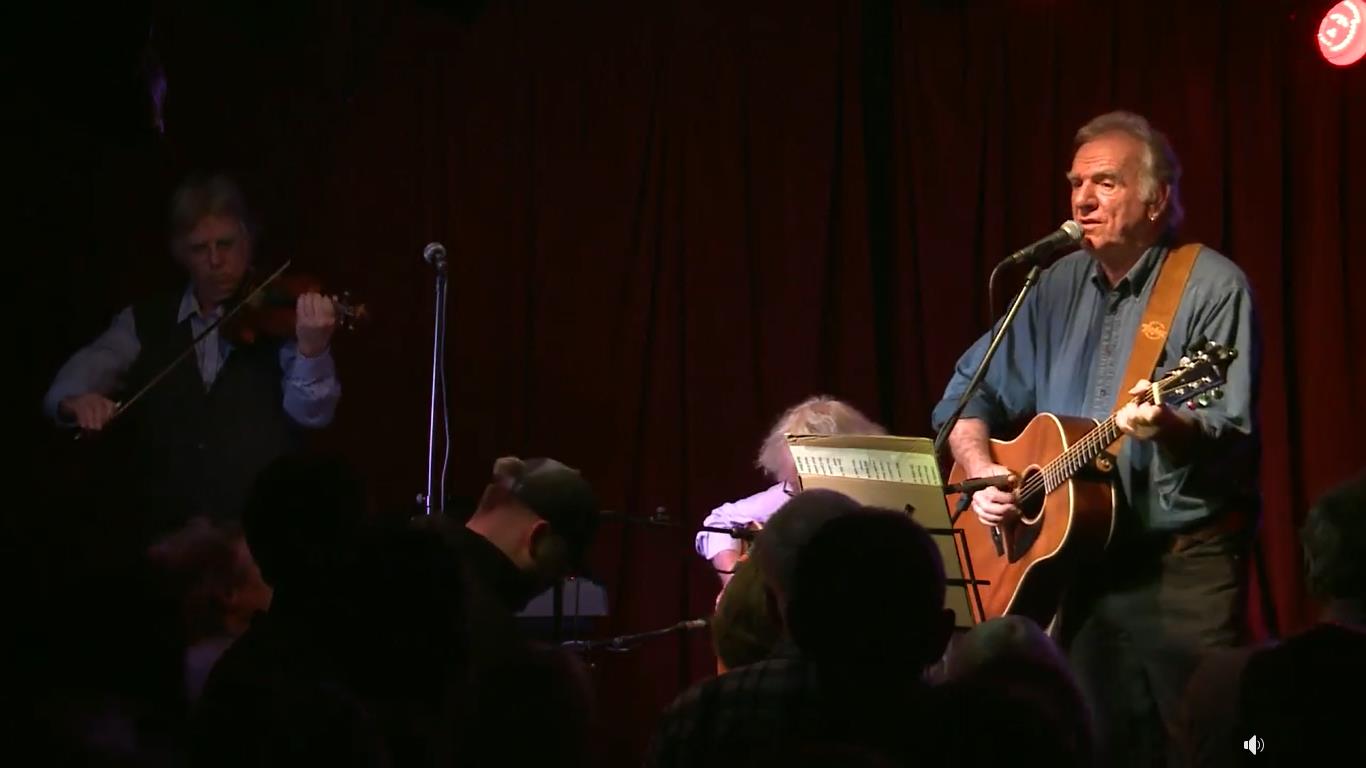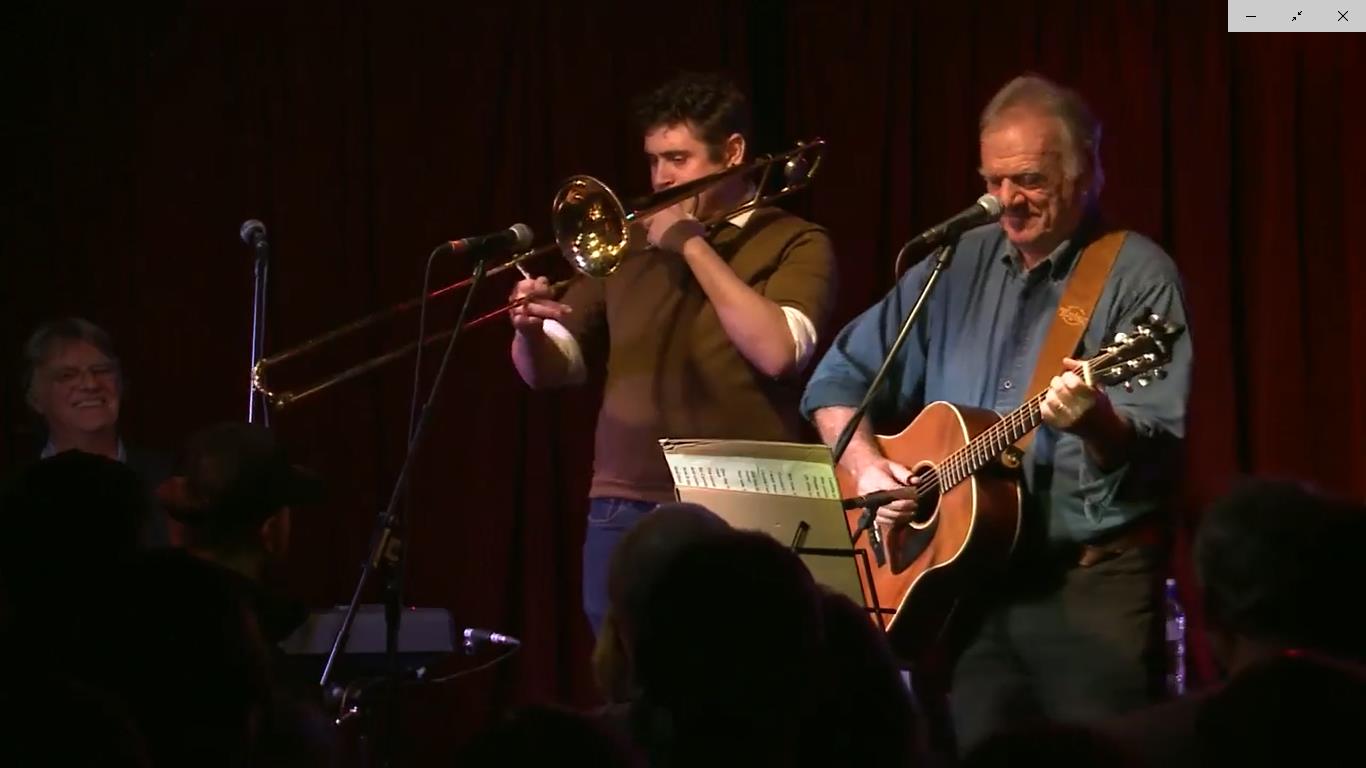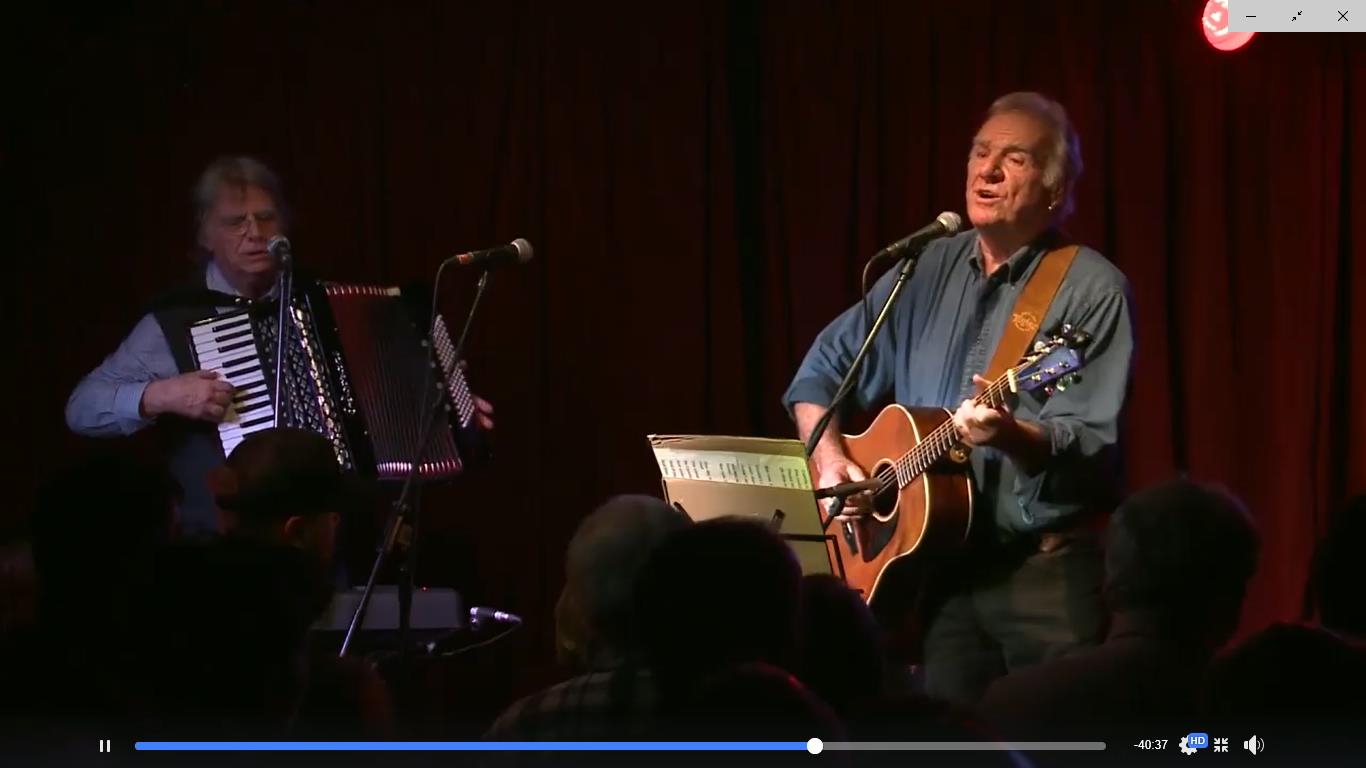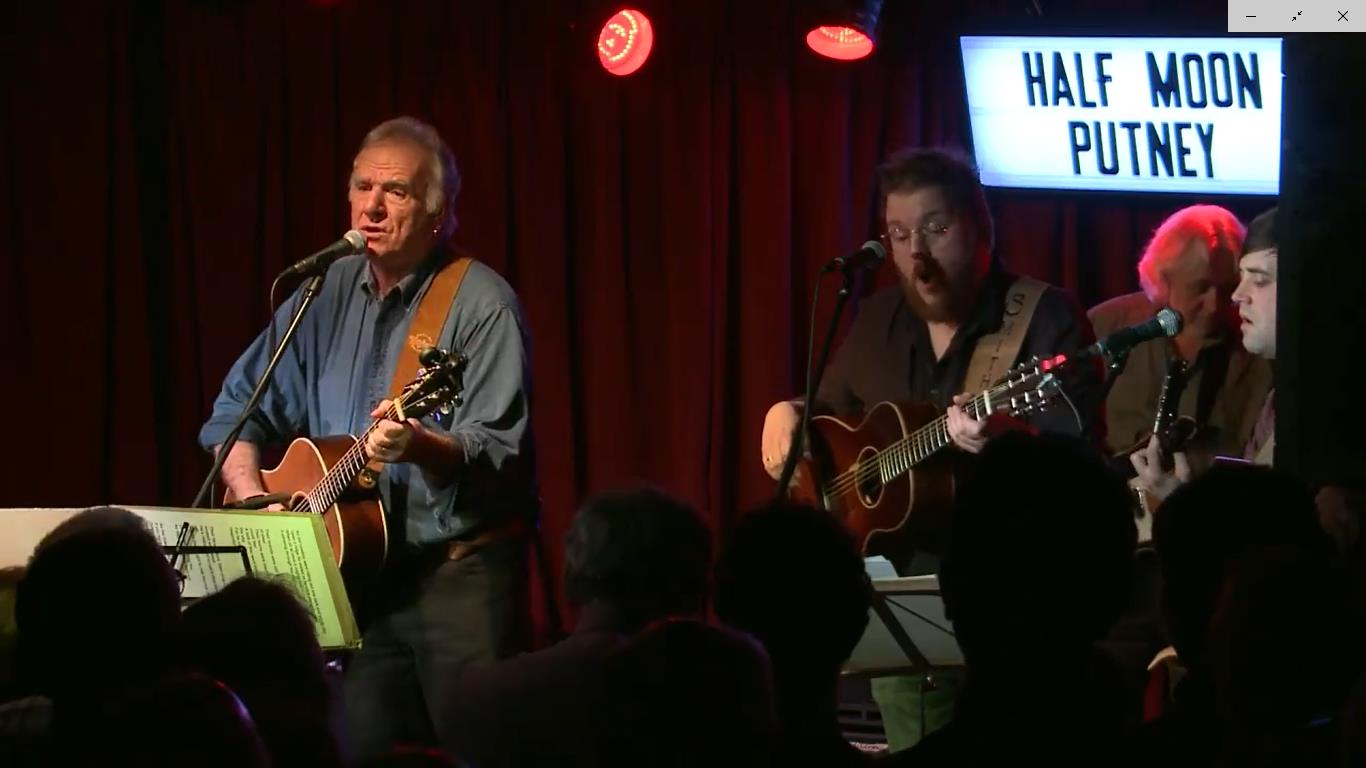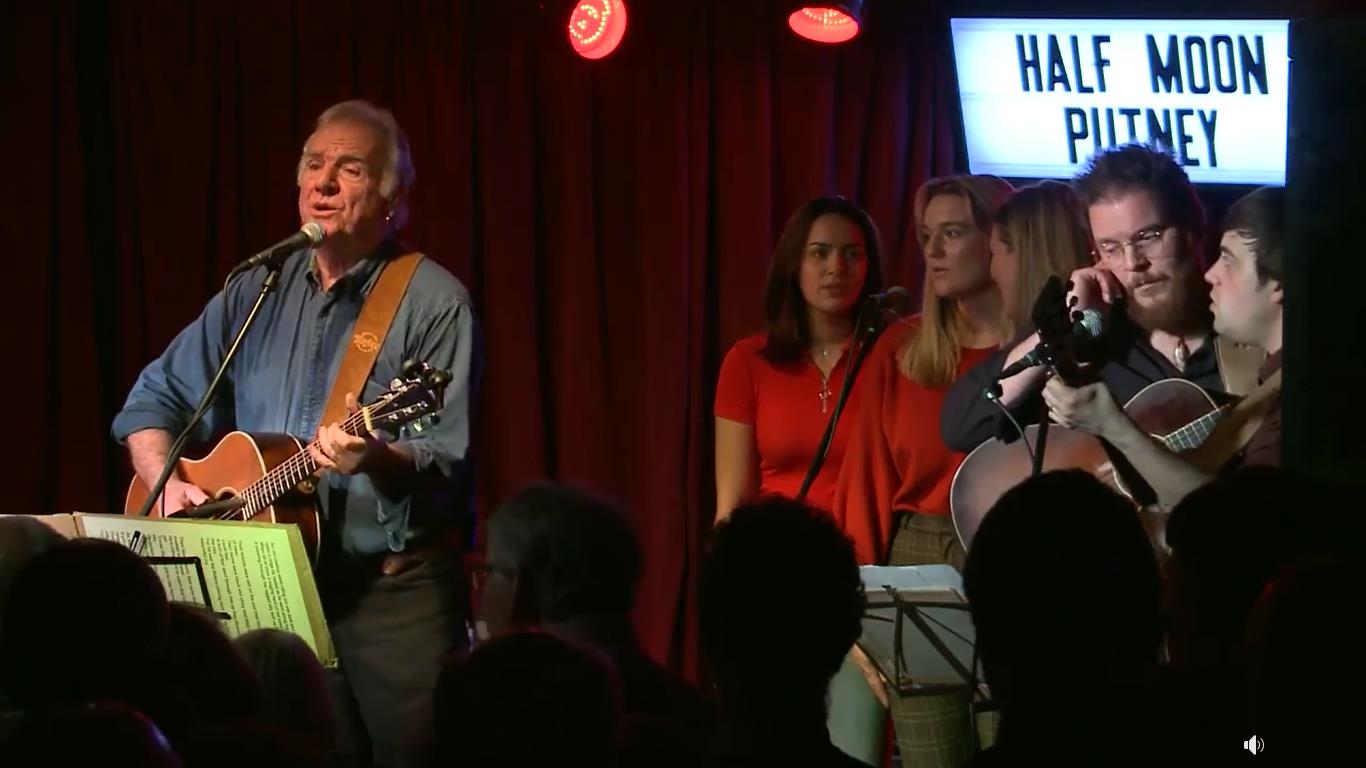 For information on Streets of London, and to make a donation, see the charity's website.
__________________________________________________________
Ralph on "Later... with Jools Holland"
Ralph made his debut appearance on BBC Two's "Later... with Jools Holland" music show on Saturday 29 September 2018. He sang "Nanna's Song" - the first track on Ralph's first LP - and "West 4th Street and Jones" - which is expected to feature on Ralph's forthcoming new album. Ralph's wife Nanna was in the audience.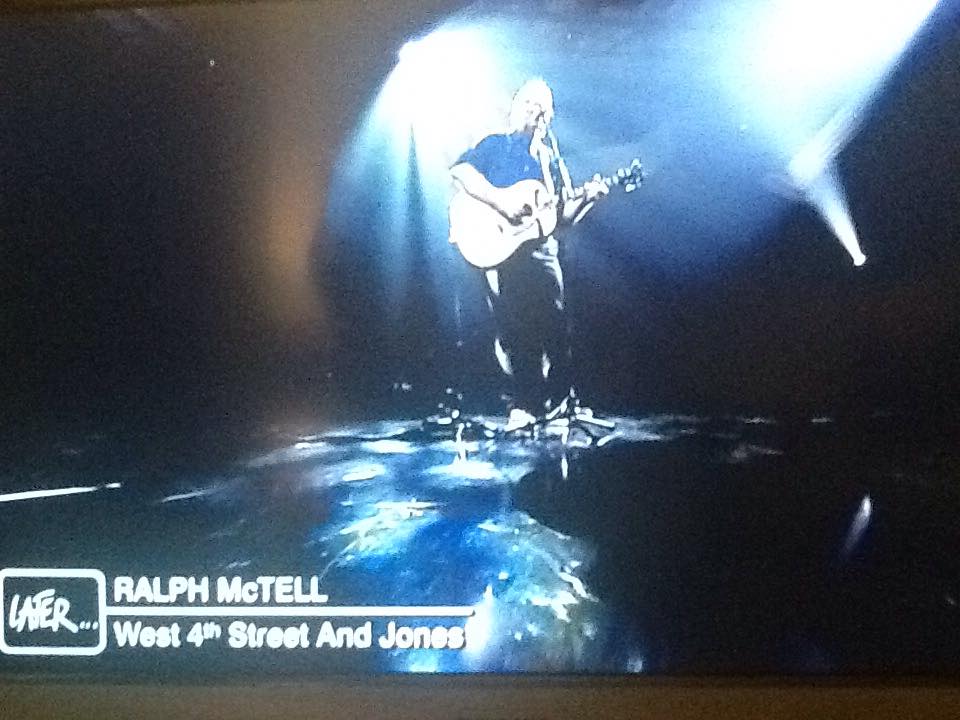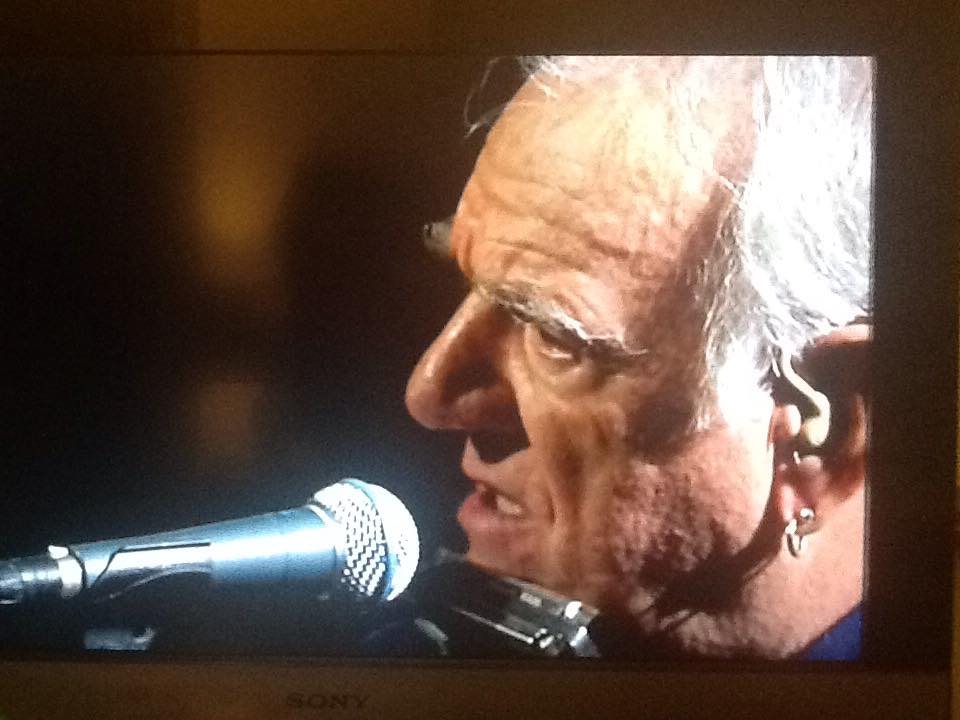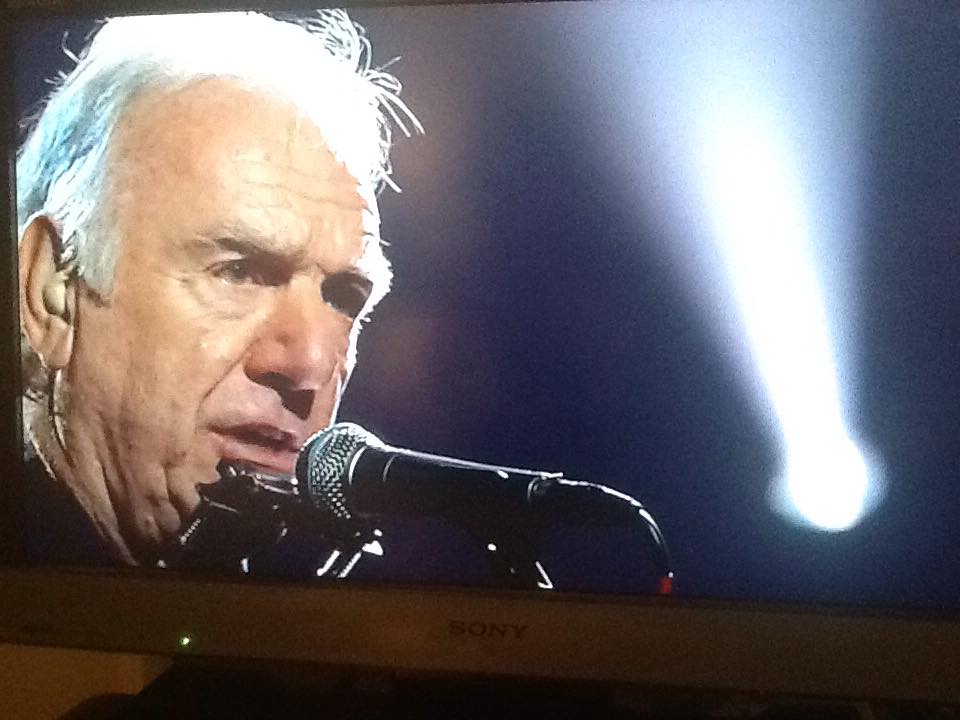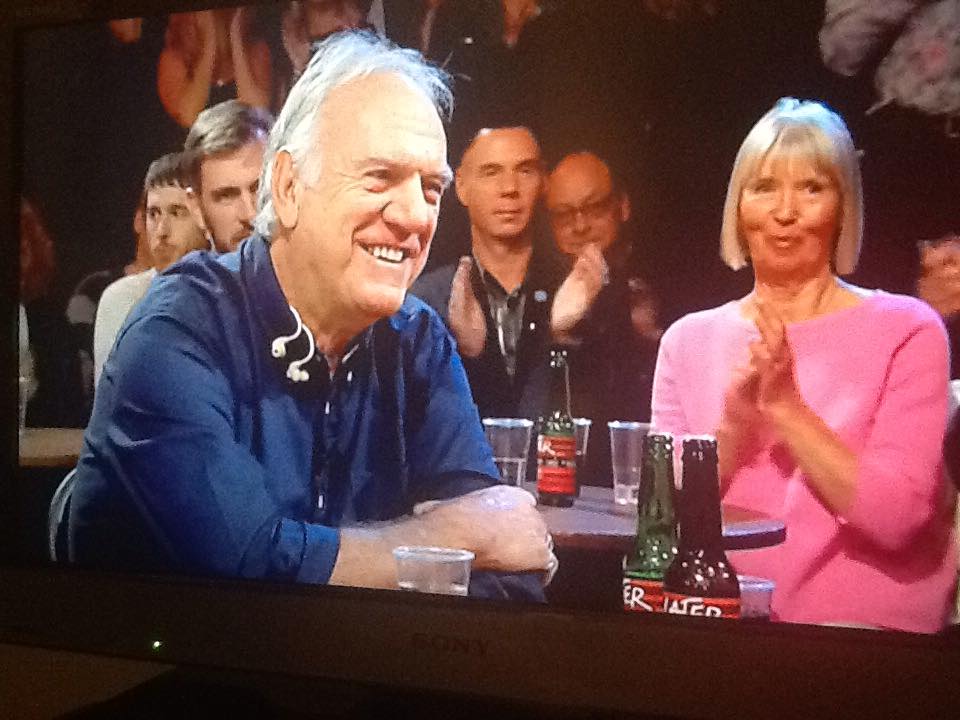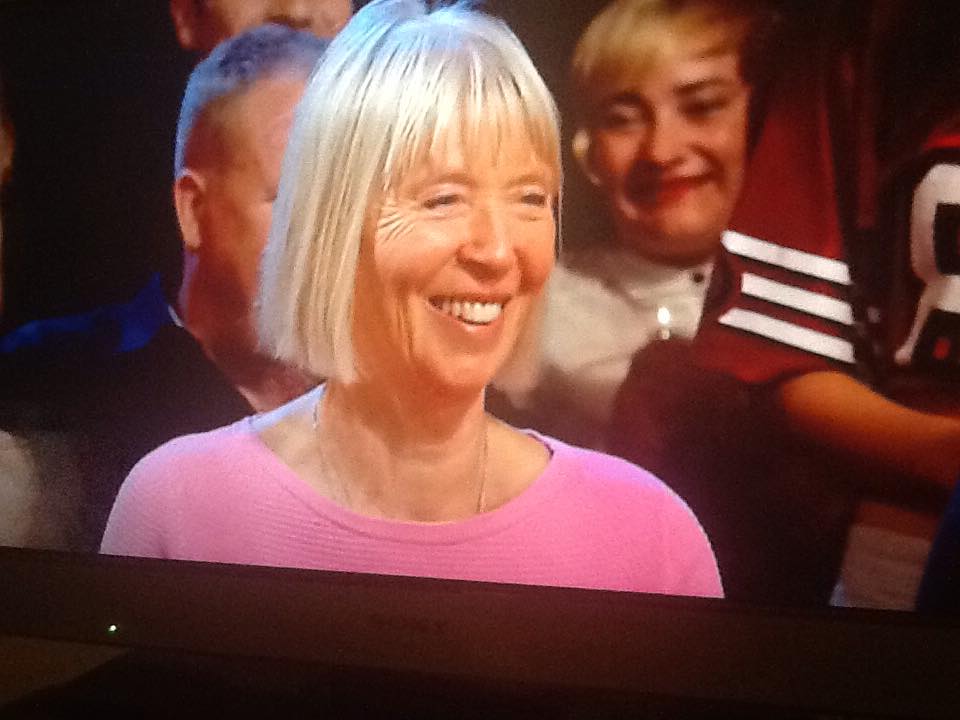 __________________________________________________________
"And About Time Too"
Leola Music has issued a double LP of Ralph and Wizz's two "About Time" albums.
Catalogue number: TPGLP39
"And About Time Too" was issued on 13 June 2018 at the first gig of the 'About Time Too' tour, and was made available from Ralph's webshop on 26 June 2018.
"And About Time Too" is a limited edition double vinyl release of Ralph and Wizz's albums About Time and About Time Too.
__________________________________________________________
New version of "Streets of London"
Ralph invited a choir from the homeless charity Crisis at Christmas to sing "Streets of London" with him at his London Palladium concert in October 2017, and they have recorded Ralph's iconic song with guest vocalist Annie Lennox. The single is available as a download from iTunes and other download sites; and as a CD single from Townsend Music. All proceeds go to Crisis to help support some of the thousands of people facing homelessness. Crisis has made a You Tube video to promote the release.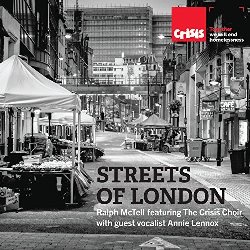 "Streets of London" by Ralph McTell featuring The Crisis Choir with guest vocalist Annie Lennox
Digital download issued on 4 December 2017
CD single issued on 15 December 2017
'Streets of London' was Number 94 in the Christmas 2017 Official Singles Chart (for all sales and streams)
The CD Single was Number 1 in the Christmas 2017 Official Physical Singles Chart (for CD sales).
__________________________________________________________