Songs for Six Strings Poll 2001
Your chance to vote**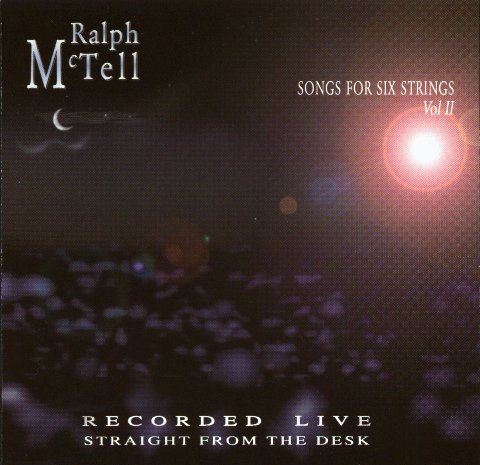 **This poll is closed and the 'results' are collated here. See also the Songs for Six Strings Boxed Set Poll.

Songs for Six Strings Poll 2001
I am sure most of you have enjoyed the 'Songs for Six Strings' CDs that Ralph has released. There is of course talk of more to come. As you can see from the interview, hopefully this will include Ralph's spoken introductions, which have become a feature of his concert performances.
Have you any favourite songs you would like to see included on the 'Songs for Six Strings' series?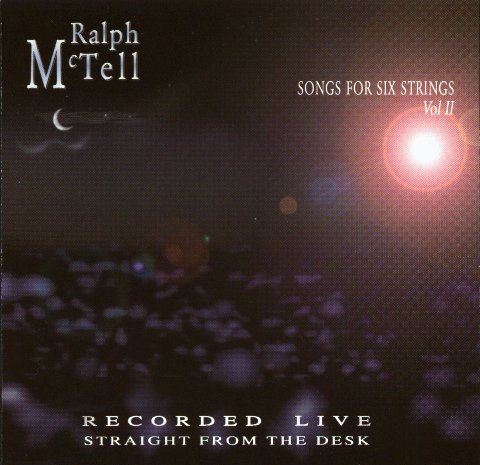 Jenny Melmoth
First of all a confession of a sin of omission. My copy of Six Strings mark one, lives in the Lake District and is always a pleasure to rediscover when we go up to our cottage. However, looking at the cover last time we were there, to my amazement I saw it's Volume 2. I have somehow failed to obtain number one! I will try to put this right when I order Water of Dreams. Meanwhile if any of my choices duplicate volume one of mark one , then apologies.


The other factor is that even I have not been at every Ralph concert so cannot be a hundred per cent sure of everything he has played live - or indeed when he has, whether or not it has been recorded. I doubt if Donard records every concert in full. With those provisos and bearing in mind that some songs like "Peppers and Tomatoes" "Jesus Wept" , and "Still in Dreams" are already on Travelling Man here are a few ideas:



Streets of London - A Cappella version with Show of Hands - A MUST!


Birdman ... is there a live version of this anywhere?


Leah's Favourite


Louis Collins


Hard Times


I'm in the Jailhouse Now


That'll Do Babe


One too Many Mornings - Dylan


Keeping the Night at Bay


Kenny the Kangaroo (Of course Ralph won't want this one but it is part of his oeuvre and many of us will have kids or granddaughters like mine who adore "The Boing Song"!)


Irish Blessing


Now This has Started


In the Dreamtime


Easter Lilies


Lost Boys


Fin


Let me Fly or Let me Fall


Red Sky
Icarus survived - if it exists live.
Puggy Mearns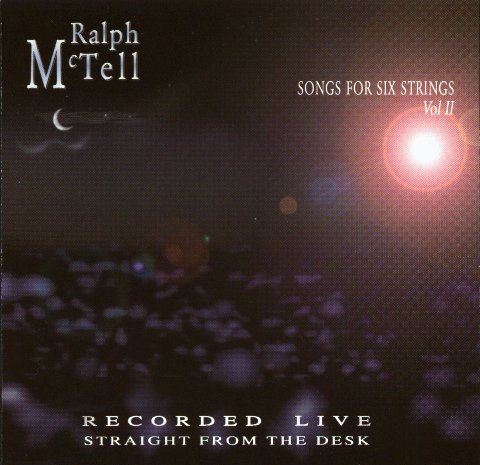 Robin Mukherjee
1. Now This Has Started
2. Daddy's Here
3. He's in the Jailhouse Now
4. In the Bleak Midwinter
5. England
6. Naomi
7. Up
8. Would I Lie to You?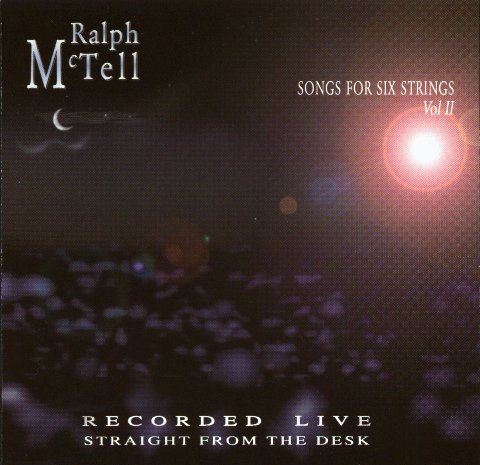 Michael Cohen
1. One Too Many Mornings.
One of Bob's finest and saddest songs- Ralph really sings this song beautifully and I prefer it with guitar rather than keyboard.
2.In the Bleak Midwinter
I have heard him sing this a few times and it sounds like one of his own!
3.Earl's Court Breakdown
Any archives of this old classic- he used to sing it some years ago a la Chet Atkins style.
4.England.
5.Traces.
6. Standing Down in New York Town.
7.Zig Zag Line
8.Irish Blessing
9. Saucers
10. The Glory of Love
Ralph has played this in the past and on the recent Autumn Tour. The voice and guitar blend together perfectly and I hope that there is a recording for
a release in the not too distant future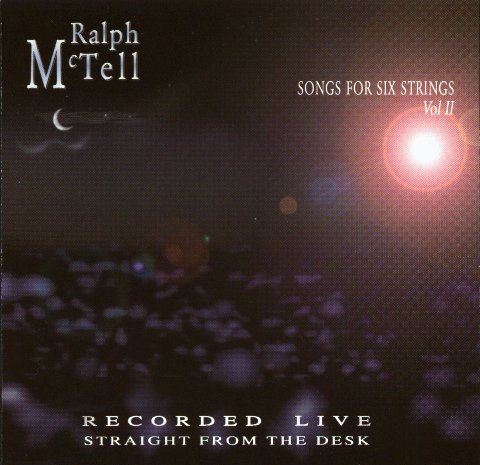 Stuart Gentry.


I would like to see the following on future Songs for Six Strings albums by Ralph.


1. Let Me Fly or Let Me Fall.
2. In the Bleak Mid Winter.
I agree with Michael Cohen, Ralph handles this song in his own special way and a must for future albums
3. In The Dreamtime.
The song has a special meaning to me


4. England 1914.
5. Mrs Adlams Angels.
6. Terminus.
7. Make It Go Round.
8. England.
9. Banjo Man.
I could continue but these are just a few of my favourites ...
** I was sorry to learn from his daughter, that Stuart has recently died. I am sure he had contact with others who have visited this Web Site. Our thoughts are with his family.
Andy Langran, August 2001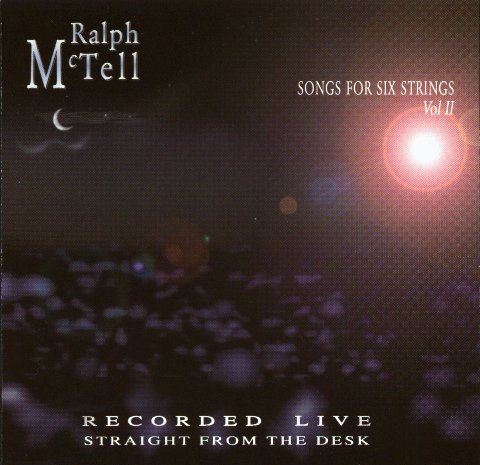 John Beresford


I have a few suggestions for Six Strings #3:
1. Small Voice Calling - RNCM, Manchester, 1999.
No surprises there then, Ralph!
2. Tickety Boo - RNCM Manchester, 1999.
The only available sung version I know of is on a Billy Connolly video!
3. Streets of London - Royal Albert Hall, 2001.
Acappella version with Show of Hands and massed choir. ("A precious moment" - S Knightley.)
4. One too Many Mornings (Purcell Room, 7 December 2001)
5. The Plainsman (Cropredy, 10 August 2002)
6. Winin' Boy Blues (Jazz Cafe, 24 September 2002)
7. Danville Girl (The Platform, Morcambe. 18 October 2002)
8. Working on the Railroad/Rock Island Line (Leeds, 4 November 2002)
9. Glory of Love (Exeter, 9 November 2002 - 'for Mike')
10. In the Jailhouse Now (QEH, 7 December 2002)
11. Bentley & Craig (revised version, QEH 7 December 2002)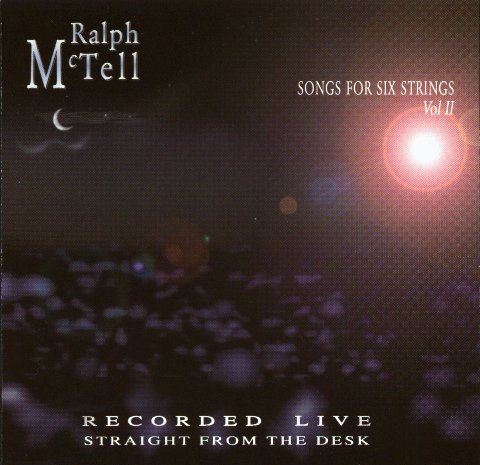 Andy Langran


... some guess work as to venues ...
1. Jesus Wept - Swansea 1995


2. Pepper's and Tomatoes - Swansea 1995
3. Heron Song - Wimbledon, December 1989/1990


4. Keeping The Night At Bay - Fairfield Halls, Croydon 1986
5. Harry Don't Go - Fairfield Halls, Croydon 1986
6. Barges - I think it was the Hackney Empire around 1988/89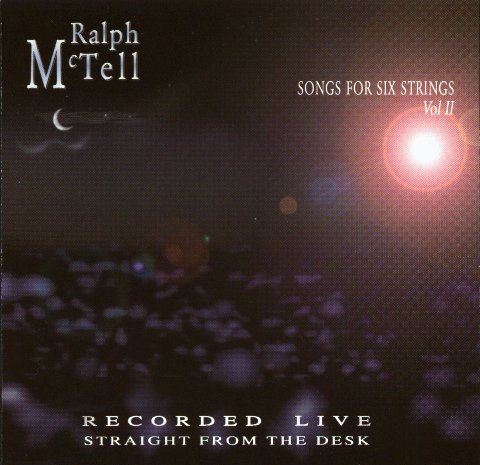 Barbara March
I would love to see my very favourite song "Irish Blessing" on the next album.
Several years ago (maybe five or so) I went to a concert given by Ralph in Swindon. It was after the release of "Sand in Your Shoes". After the concert I was first in the queue for him signing albums and told him that I was disappointed that he hadn't sung " Irish Blessing". He said that he found it so emotional to sing (his oldest kids were at the age when they were just leaving home) that he had never been able to perform it live! I found this so touching and it gave an extra special meaning to the song. I continues to request the song and I think it must have been two years later that he sang it at a concert for me.
I love the words. I love the music. I love his voice, and I love the sentiments.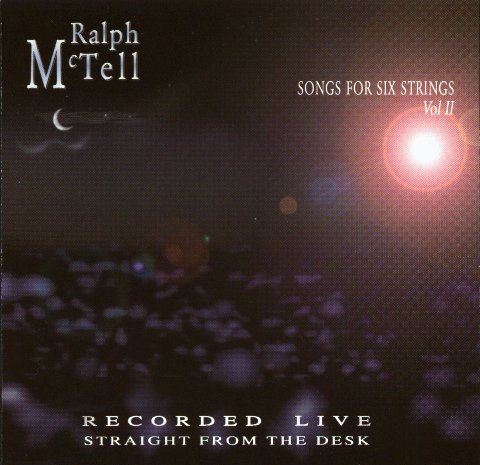 Nancy Gerrity
I would love to list my favorite live versions of Ralph McTell songs, but since I live in the US I have never had the opportunity to see him live.
Can you encourage other US fans to respond? We need to band together to get Red House to bring him over here.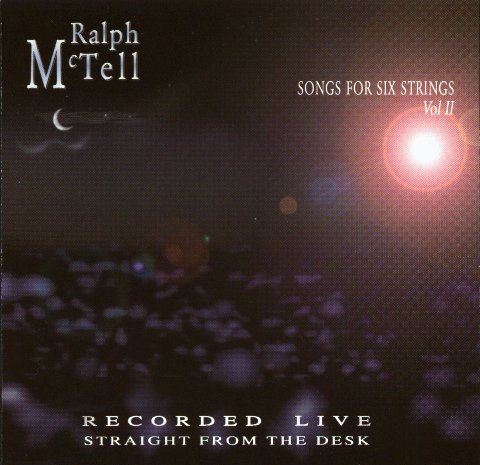 Richard Koch
I live in the U.S. and have not seen Ralph live, but do hope that he will consider a tour here (New York City). Since "In The Bleak Midwinter" is one of my favorite songs, I'd love to hear Ralph's rendition of this classic. I'd also love to hear a live version of "Heron Song" as well as "Sand In Your Shoes" added to the next "Songs for Six Strings" release.