RALPH, ALBERT & SYDNEY
Old Love
a tribute to Jake Thackray
by Ralph McTell
and fellow fans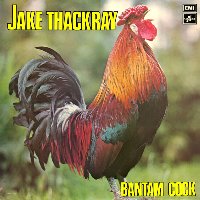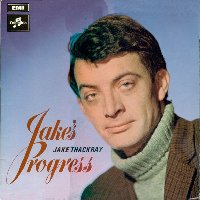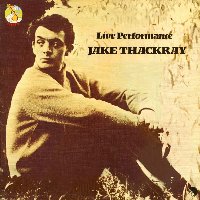 A Tribute by Ralph McTell
Article on Jake from the Independent
Fans' Comments

Like many of you I read Ralph's tribute following the death of Jake Thackray. Ralph kindly agreed to let me use it for this web site. I would not class myself as Jake's biggest fan, but remember fondly his appearance on Noel Edmonds' Sunday Morning Show and TV appearances over the years.
Andy Langran - January 2003
_______________________________________________________
Jake Thackray (old love)
a tribute by Ralph McTell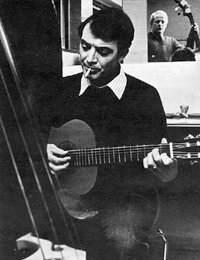 A shadow fell over Christmas this year with the news of Jake's death. At this early stage we do not know the cause but we can guess as to what it might be related.

I had not seen him for several years but we were in contact from time to time by letter. Jake was never very good on the phone. Indeed he did not possess one. Not really capable of chitchat or unnecessary blather, he was like his best songs, to the point and brief.
In a right world Jake should have had huge recognition in this country and although he had thousands of admirers he never received the mass appreciation his work deserved. I have often wondered why this should have been the case.
Most of our song writers model themselves on the American genre, whilst others draw from our traditional music and there are hybrids whose work is like that of Billy Bragg, who somehow nod in both directions. Jake's writing really came from the continental tradition and in particular the French chanson. Jake freely acknowledged the work of Georges Brassons as a major influence on him and I believe Jake translated many of his works into English. He sang his own songs with a strange Franco/Yorkshire phraseology and accent.
When Brassons died I was reading an excellent appreciation of his work in the Guardian and determined to send it to Jake, thankful that someone had bothered to write about this great French writers work, only to find when I got to the end that it had been written by Jake himself. The other influence must surely have been Jacques Brel. Jake's look was very continental and his use of a nylon strung guitar and the wearing of polo neck shirts and suits in the early days was at odds with the steel strung jumbo guitar, denim brigade. There was certainly no affectation and it just added to that Continental impression.
After his professional intro via TV and the Beryl Reid show, Jake found a home in the folk clubs. This was where I first encountered him. We did a show for a TV production company at the famous Highcliff Hotel folk club in Sheffield. We hit it off straight away and both expressed admiration for each others work until Jake gently drew down the blinds on the "Mutual admiration society, old love".
Later I appeared in one of Jake's TV programs filmed at Cleo Laine and Johnny Dankworth's "Stables" venue in Wavendon. We met Shelia his wife and we hit it off with her too. Shelia is a South London girl and we spoke the same language. Perhaps the biggest surprise was that their three sons were named TOM, BILL and SAM and my three were named SAM TOM AND BILL. Once all six boys shared a room in our house whilst Jake and Shelia went to Paris for a gig!
When in London, Jake sometimes stayed with us and it was my delight to introduce him to the work of another hero of mine. After one of his gigs somewhere, Jake and I sat up late into the small hours and I dug out my Randy Newman albums. Jake sat there with his jaw dropping at each new song. I particularly remember the effect that the album "Good Old Boys" had on him. It was such a buzz to see how instantly the two writers connected. I have always dismissed the notion that Newman is a cynic. If he were, he would not even bother to write. Beneath that exquisite observation must lie a deep love of humanity and its frailties or why would he bother to make them poetic and orchestrate them with such heart rending arrangements. No, Randy Newman "loves mankind" and so did Jake. Perhaps, when the record companies recognised Jake's talent they sought to make his "difficult" songs more palatable by sweetening them with orchestral arrangements and in so doing, drove many away. I have always found this to be a pitiful excuse, but people do respond to a SOUND and can easily be turned off at the first notes of a cello. Maybe Jake should have had Randy Newman to arrange his songs.
I am not sure when the self-doubt began to take hold in Jake's work, but I was not unduly shocked. Anyone who really cares about their writing goes through these periods, but Jake's journey was catastrophic. The last time I saw him perform, he was shaky but still brilliant. Then stories began to reach me of total break down of confidence on stage and even failure to turn up for shows. The real trouble was that there was no one about with Jake's intellect that could talk him through this crisis. Everyone who loved him tried. I remember dear Jim McPhee who was his agent, almost in tears as he told me of Jakes deteriorating reliability and disastrous and increasingly rare appearances. We all failed. As close friend Alan Franks remarked to me when he relayed the sad news.

"It became Jake's choice, and it was his right to make that choice."

The reasons why he took this route will probably now remain a mystery.

A very painful mystery.
All his friends could offer was their love and support and it wasn't enough. We talked about him, kept in touch, shared bulletins and occasionally received notes of recognition for our concern, hoping that in time, Jake would regain his confidence, resume his writing and be recognised fully for his genius.
Some hopes, but it remained hope.
I guess we will now hope that he continued to write material. We will hope that it sees the light of day. We will hope that he may have recorded some or that some of it will be recorded. Some of us will attend his funeral; some will say what a waste, some will say it was his decision to take the road he took. I will be grateful for knowing him for a while. Relishing that unique and readily mimicked deep resonating Yorkshire accent, for sharing in laughter. For enjoying his compassion, wit, observation, humour, humanity, lyrical dexterity, charming tunes and total lack of bullshit.

Thankfully the songs remain but I will miss him terribly.

Goodbye old love.

back to the top
______________________________________________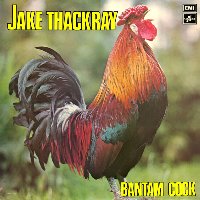 HEROES & VILLAINS
JAKE THACKRAY BY VICTOR LEWIS-SMITH
The satirist and broadcaster Victor Lewis-Smith pays tribute to the singer and songwriter Jake Thackray
THE INDEPENDENT MAGAZINE 9 MARCH 1991, p. 62.
It was a dose of epidemic parotitis I have to thank for my introduction to the songs of Jake Thackray. At the age of ten my musical diet consisted largely of the conventional anodyne "Nelly the Elephant" type of children's favourites. But late one evening, alone in bed with the mumps and a long-wave radio, I tuned around the dial and found a gruff voice singing
hilariously and enchantingly about Ulysses, a dog whose overwhelming, slobbering love is driving his master to suicide. Unfortunately, I laughed so much that my swollen salivary glands caused a temporary blockage of the trachea, making me choke at the very moment that Brian Matthew was announcing the singer's name, so for some time afterwards his identity was a mystery to me.
But a few months later he turned up on Braden's Week (the noble progenitor of That's Life), a Byronesque figure with the neck control of a rooster, enunciating in the clipped syllables of a Noël Coward, and sounding as though his voice had been strained through five sets of adenoids. He became the show's songwriter-in-residence for several years, week after week
producing songs that were unfailingly funny, disrespectful, bitter, romantic, and dangerous in equal measure.
I played Jake's LPs until the grooves wore out; songs dwelling on the infuriating, often desperate perversities of love, lustful blacksmiths, ageing spinsters, beautiful women with grotesque relatives, country girls longing for the Saturday dance, and jilted lovers drinking themselves into oblivion. Aged 12, I considered myself pretty au fait with that world of seething passions, and longed meet him to discuss the human condition further.
At 17, I got my chance. As host of my own terrible local radio show, Jake was lucky enough to feature as the subject of one of my famous celebrity interviews, conducted after a concert at the QEH. Although the stream of inane and vacuous questions I asked him can still remove the enamel from my teeth on the rare occasions I dare to listen to the tape, he didn't throw me
head-first out of his dressing-room as I deserved, but instead sat and talked for hours over a crate of Guinness about the French singer-storyteller trad ition of the troubadours.
In particular he talked about his distrust of authority, of the law and the judiciary, and his loathing of bigots, zealots, swank-pots, and of pomposity ("Beware of whoever looks down on you from a height"), perfectly encapsulated in his song "The Bull":
The bigger the bull, the bigger the bull, The bigger and quicker and thicker the bullshite falls.
A few years later; as a producer on Radio 4's Start the Week, I was in a position to start booking him, soon finding that, like most geniuses, he could be the most difficult son-of-a-bitch imaginable to work with. After Jake complained that the five-star hotel I had booked for him was "too grand", it became a matter of honour with me to select the worst hotels I could find in central London, and I often felt like going into the room before he arrived, urinating on the floor and releasing a jam-jar full of
flies just to make sure. But it was all worth it. He produced some beautiful songs for the series.
The last time we met was in Scarborough. I arrived on my 1000cc BMW motorbike, and Jake insisted on riding pillion round the town, asking only where my kiddies' stabiliser wheels were. We spent that evening on the tiles with Alan Ayckbourn, an event about which I remember nothing except continuous and uproarious laughter. Jake had had a front tooth knocked out
in the car park after a rugby match, and next day he performed a remarkable duet with himself, simultaneously whistling and singing "Lah di Dah".
I owe an immense amount to him, and clumsily tried in my Loose Ends radio pieces to emulate what he does so magnificently in his songs: identify the bullshitters, target them, and ridicule them. I'm glad that, as Braden's Week was transformed into That's Life, and speedily degenerated into a sickly mixture of crude seaside humour and mawkish self-satisfied litanies about to cot-death, he no longer felt at home there. Had he been born in France, where the singer-poet tradition is long established and little distinction is made between "serious" and "popular" music, he would undoubtedly be recognised as a major artistic figure. His own hero, Georges Brassens, straddled both worlds, being elected to the Académie Française for writing songs with immense popular appeal.
I have no doubt he is up there on a par with Brassens. Jake's songs are those of a craftsman: for me a perfection of form, with lyric, melody, and accompaniment all interdependent and reinforcing each other. Quirky, left-brained melodies, quixotic harmonies, and a guitar technique which can sound as sophisticated as Villa-Lobos. We do not have an equivalent of the
Académie Française. But we could, at least raise him shoulder high.

back to the top
______________________________________________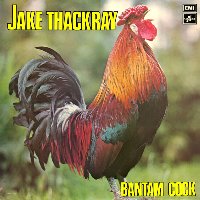 FANS' CONTACT WITH RALPH

Hi Ralph


Just like to say I really liked your piece about JT on your website. It was really upsetting news this morning - musicians, actors etc who one admires pass away all the time, but this time it genuinely feels like there's a huge gap somewhere.
Regards and best wishes
Alex Marsh

back to the top
______________________________________________________

Dear Ralph,
Thank you so much for your very touching tribute to my old mate Jake.
I won't go into the long spiel now, but will simply point you to :
Gordons : http://www.jakethackray.com
Yahoo : http://groups.yahoo.com/group/jake_thackray/
Topica : http://www.topica.com/lists/jakethackray
Edmunds : http://www.soc.surrey.ac.uk/~scs1ec/jakethackray.html
which shows you what we were up to, and I had the great privelege of being the producer of the CD.
So just before the end, at least JT knew we all loved him....
We are just waiting for a reply from Sheila and the boys as to what they want us to do with all the
dosh we made for Jake selling these great CDs. I would offer you one, but we sold out.
Bless You,
David Harris
www.g8ina.enta.net

back to the top
______________________________________________

Hi Ralph
A word of thanks for your obituary of Jake. I was a life-long fan of his work too, and your words brought a tear to my eye. If you attend his funeral, please say a prayer for him, for me. He'll be much missed.
Are you aware of both his unofficial (but recognised) website?
http://www.soc.surrey.ac.uk/~scs1ec/jakethackray.html
and the newsgroup?
http://topica.com/lists/jakethackray/
There's news on there about a project that had Jake's permission, to re-releases all the songs that haven't yet made it to CD - at long last! I've just checked the news group, only to find that this project was over-subscribed, and sold out.
There is news, however, that EMI are seriously considering putting out such a disc themselves - here's hoping!
Regards
Chris
chrisjbates@btinternet.com